Joe Capozza III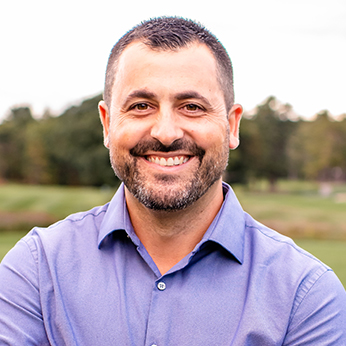 President
I have literally grown up at Capozza Floor Covering Center. As a child I would come to the office with my father and help by sweeping the warehouse and doing any other odd job around the office that I could find. I spent my high school and college vacation time working in the warehouse and in the field with our installers. After graduating from Bryant University with a BS in Business Administration, I was hired by Bentley Mills, a commercial carpet manufacturer. I worked as a Sales Representative in Maine, New Hampshire, and Vermont for three years. My experience working for Bentley was invaluable as I was able to get a feel for the procedures and processes that go into the operations of a large international business. As my career progressed, I continuously pondered on how I could apply some of the business practices I learned to my own family's business as I knew I eventually would want to be an integral part of Capozza's future.
Working in the flooring industry for a larger corporation opened my eyes to the passion I had for my family's business. In 2009 the timing was right for me to return to Maine and join the Capozza team as a Commercial Project Assistant. At first, I worked closely assisting our project managers, later settling in and assisting our Senior Commercial Project Manager. In late 2010 I furthered my knowledge and became an Estimator & Project Manager for my own projects while still assisting on our large commercial projects. Over the next three years I was committed and passionate to the company and our clients and strived to soak up as much knowledge and guidance as possible from our seasoned team. In 2013 I became manager of our Commercial Division. I slowly transitioned from project management to divisional management and really took the time to listen to our team and partners to fully understand our role in the industry and the community. In 2014 I was named Vice President of Capozza Tile Co, which at the time encompassed the Capozza Floor Covering Center's Commercial and Residential Divisions as well as our sister store Old Port Specialty Tile Co. In 2016 I oversaw the acquisition of an industrial flooring business called DMT Floors. We have since rebranded the company as Capozza Concrete + Epoxy Flooring.
In 2018 we restructured our company so that each segment of our business has either a manager or Director of Operations.  The management of these divisions oversee the day in day out operations of Capozza Commercial Division, Capozza Concrete + Epoxy Flooring, Residential Flooring and Old Port Specialty Tile.  As President I work daily with the company management and lead our corporate leadership and strategy teams towards the continual improvement and evolution of our business. 
Since I joined the company we have almost doubled in size and have developed an amazing team throughout the organization. Because of this team and our commitment to continual improvement I am excited for the future of our business and look forward to leading the way for many years to come.