Our Story
So Much more than a Tile Store
After serving in the U.S. Army during the Korean conflict, Joseph A. (Buddy) Capozza Jr. started his flooring career with a local tile contractor. After nearly twenty years of installing tile and supervising he, along with his wife Doris, founded Capozza Tile Co., Inc. in 1974. Working out of the basement in their family home, the assets of the company at that time consisted of a borrowed desk, a manual typewriter, and an adding machine. The family station wagon served as the only company vehicle.
In 1976, his son Joseph F. Capozza (Joe) joined the company and, alongside his father, continued to build upon their reputation of offering nothing but the highest quality service for Commercial and Residential Tile.  They acquired a showroom on Forest Avenue in 1982, adding carpet, resilient, and wood flooring to the company's product offerings.  To better reflect the wider range of services, the company was re-named Capozza Tile & Floor Covering Center.
The company continued to grow and in 1986 moved to its present location at 267 Warren Avenue in Portland. This move allowed the company to house both a commercial and residential division, a large showroom, a warehouse, and a vast line of unique and quality products. Two years later Jeanne, Joe's wife, was hired part-time to assist in the office essentials of the company, eventually becoming a critical part of the family brand while also being a full-time mother of three. After four decades in the tile industry Buddy retired in 1993, confidently leaving the company to his son Joseph. Buddy (or "Mr. C", as he was known by most) continued to visit the team almost daily. He kept an office in the warehouse where he would often cook up an Italian meal of some sort for everyone to enjoy.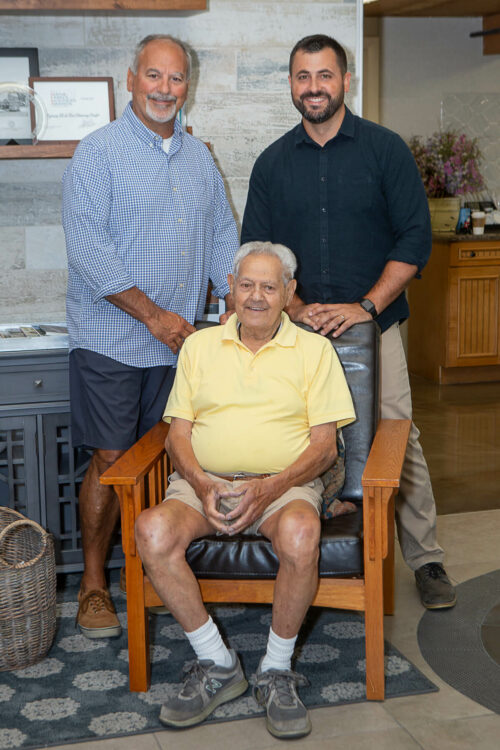 Under Joe's ownership an opportunity arose in 2000 to expand the company further by purchasing a specialty tile store, located in Portland's Old Port, that was about to close its doors. Old Port Specialty Tile Co. , as it was re-named, operated out of the historical E. Swasey & Crockery Building on Commercial St. for seven years. In 2007, the showroom moved to a larger space on Middle Street.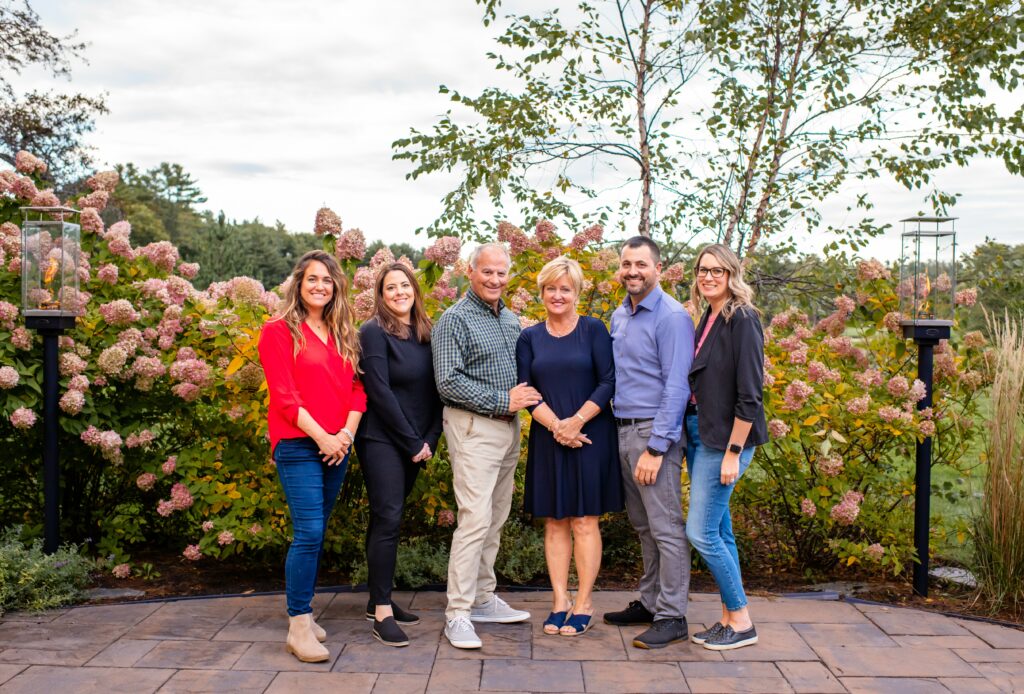 Over the next decade the family evolved their own presence and roles within the divisions as Joe and Jeanne's children – Joe III, Katie, and Tia – came on board. In 2016 Capozza acquired an industrial flooring business and rebranded it as Capozza Concrete + Epoxy Flooring. With this addition, Capozza was now able to offer epoxy, polished and decorative concrete flooring, subfloor mitigation, and self-leveling for both residential and commercial settings. Additionally, in 2018, Old Port Specialty Tile moved to their current location, a newly built, state of the art showroom at 62 India Street in Portland, allowing them to expand product offerings and create a unique environment for inspiration and collaboration. The Capozza Tile & Floor Covering Center brand was refreshed in 2020, modernizing its logo and slightly changing the name to a more encompassing one: Capozza Floor Covering Center.
In 2022, Joe transitioned ownership of the company to his children, the third generation. The founder's grandson Joe III is following in his father's footsteps as President and oversees the company's management and development. Katie, the eldest granddaughter, is Vice President of the company and Manager at Old Port Specialty Tile Co. Tia, the youngest sibling, shares the Vice Presidency of the company and manages the Residential Division of Capozza Floor Covering Center. Joe remains a constant presence within the company to help guide the next generation, while Jeanne continues in her current role as Corporate Office Manager. The most recent family member to join the team as a Corporate Accounts Administrator is Joe III's wife, Billie.
After 48 years of creating a solid foundation built on strong principles, Capozza Floor Covering Center continues to operate as leaders of their profession by aligning with a team that takes pride in the company's culture and embraces its reputation for excellence. The third generation has open minds, and as owners they are passionate about continuing to offer the highest quality of product, service, and craftsmanship. Now, more than ever, the Capozza Family is committed to their team, the community, and their clients.