These Are The Days of Our Flooring Lives – June 2021 – Back to a New Kind of Busy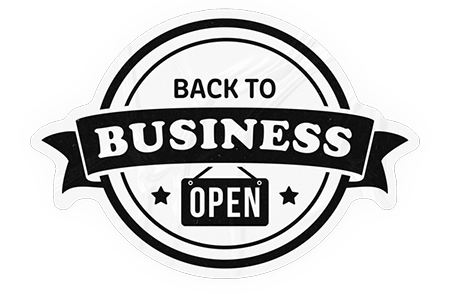 Back to a New Kind of Busy
All divisions of Capozza are now fully open to the public and back in full swing post COVID regulations.  The teams are excited to service customers and welcome them back into our showrooms with visible smiling faces.  With most safety guidelines relaxed, the phones are ringing, demand for our services is high, and we are now finding new obstacles that we need to adapt to and overcome. 
The Residential Department has seen a record increase in its market demand. From labor to stock levels, the supply chains are not able to keep up. Many of their vendors are issuing frequent price increases on their material, with one of the vendors issuing an unprecedented THREE price increases in one calendar month. The Residential Division has a key player in Michelle Ferris, who is skilled at anticipating price changes coming down the line and works to prioritize vendors, as well as the lines that they carry, so pricing can be current with what is sold the most. Regarding the labor shortage, Peter Palardis and Tia Green actively have their ear to the ground working to hire subcontractors to fill the demand. They have signed on a tile sub in the month of June and a resilient sub who will be starting at the end of July. The entire Residential Team is working hard to service clients as they come into showroom and manage their expectations regarding cost and timeline in this ever-changing market.
Market fluctuation is also affecting the Capozza Commercial and Concrete + Epoxy Divisions.  The Commercial Department noted that they must be careful to protect the company against current market volatility in material pricing.  Manufacturers are facing raw material shortages, labor shortages, and increased transportation costs leading to frequent price increases.  In particular, Capozza Concrete + Epoxy's team has seen massive raw material shortages in the resinous coatings they offer.  Timely communication of this information to customers, modifications to proposals and contracts, and adjustments to procurement procedures are several of the ways they are facing these challenges. 
The Warehouse has worked hard to keep up with the increase in materials coming and going for all divisions. They have been in close communication with leadership and vendors, identifying materials that are increasing in cost or anticipated to be hard to get.  This teamwork is allowing them to proactively stock the warehouse supply appropriately. The Warehouse team's goal is to be ahead of supply challenges and increasing on-hand products to accommodate all division's needs. Thanks to everyone for all the communication about upcoming shipments and jobs!
Warehouse space has also been a large focus for the warehouse team.  Jessica has noted that there is a little more breathing room on the Commercial side lately. This has been a team effort to clear out old materials and sort through what is useable, sellable, or able to be donated. A big thanks to Aaron and Roland who have continued to move forward with this while meeting day to day WH tasks! Remember, we have a lot of leftover material, from transitions to tile, to be used. Please feel free to reach out to Jessica if you have a client or personal need. We would much rather help our team members before tossing or donating material.  
It is great to see everyone back in full swing and staying vigilant to adapting to the current climate of our industry. Working as a team is the only way to ensure we all succeed.  It is times like this that we need to remind ourselves of our Company Values, and consciously provide Excellence in service, Quality craftsmanship, and let our Knowledge and Compassion be what holds us above our competitors.  Commitment to these values will help us all navigate these new challenges as a team.

If you have information that you would like to share in the newsletter, please email Theresa@capozzaflooring.com