Jessica Wright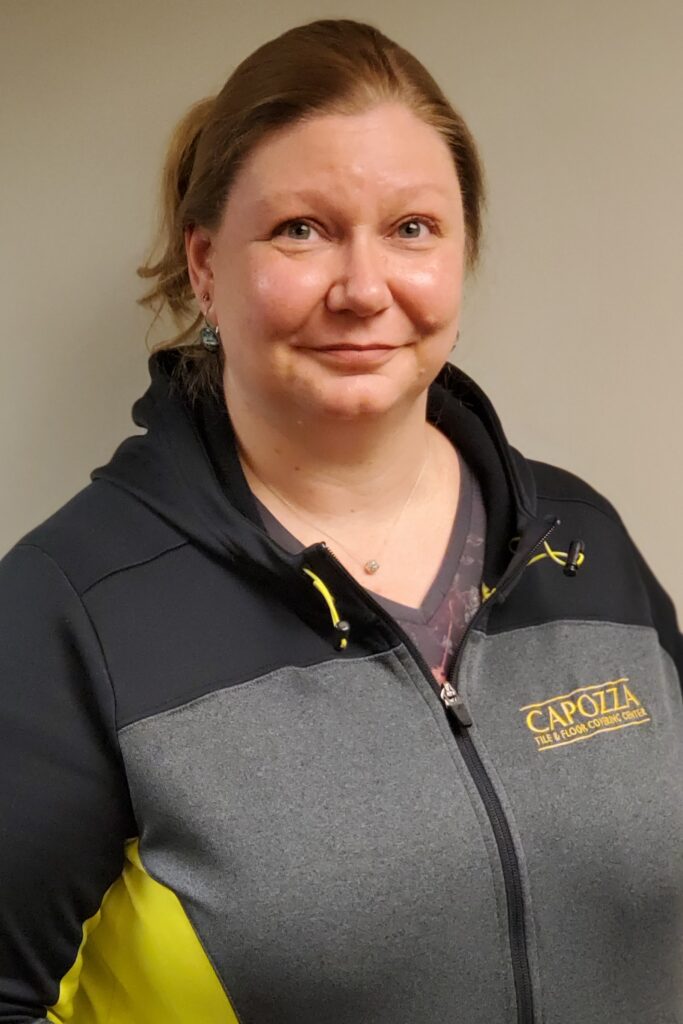 Facilities Manager
I started with Capozza in 2019, and had some big shoes to fill as the Warehouse Manager. Prior to this, I've worked in several fields including retail, hospitality, and most recently healthcare. I am so thankful Capozza took a chance on me, as this has been a complete occupation change. I've been more used to an office setting, but have loved being more hands-on! Throughout my professional career, I have honed management, process improvement, technical, and other skills that fit just right with this team.
I truly enjoy working with the Capozza family and all of our team members! Since starting here, my position has grown to encompass more process improvements and grounds projects, leading to my new title of Facilities Manager. The warehouse staff and I are committed to ensuring accurate and quality orders while providing excellent service to the entire Capozza company, and most of all, to our clients.
I grew up in Maine, and it's still my favorite place to be with my family. In our downtime, I love exploring this beautiful state with my husband, kids, and puppy Teddy (Bruschi). I also enjoy tackling home improvement projects!